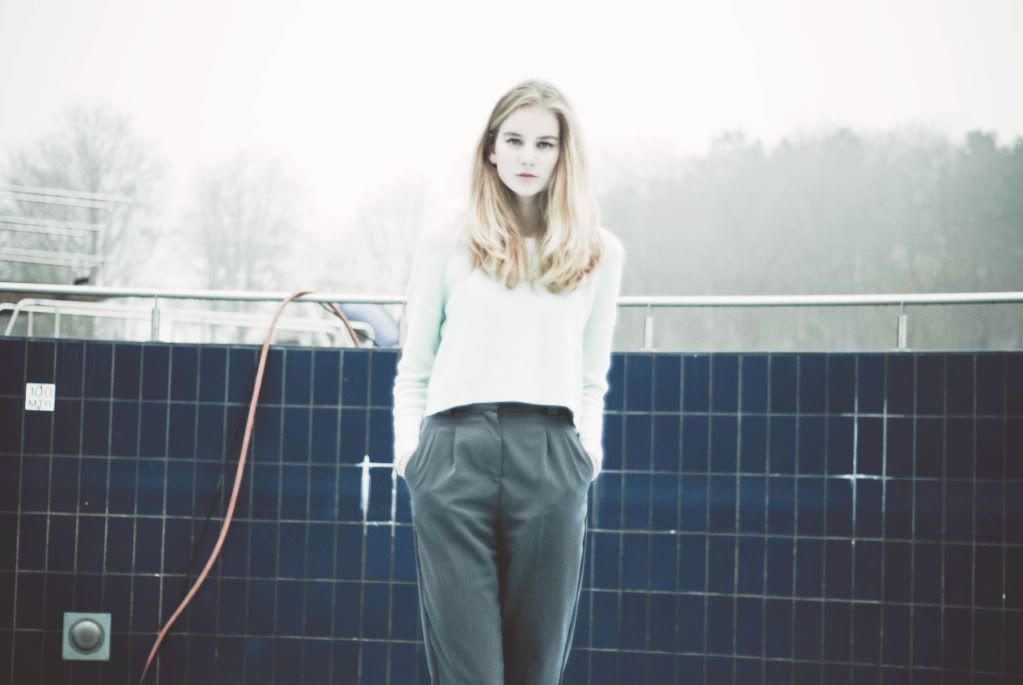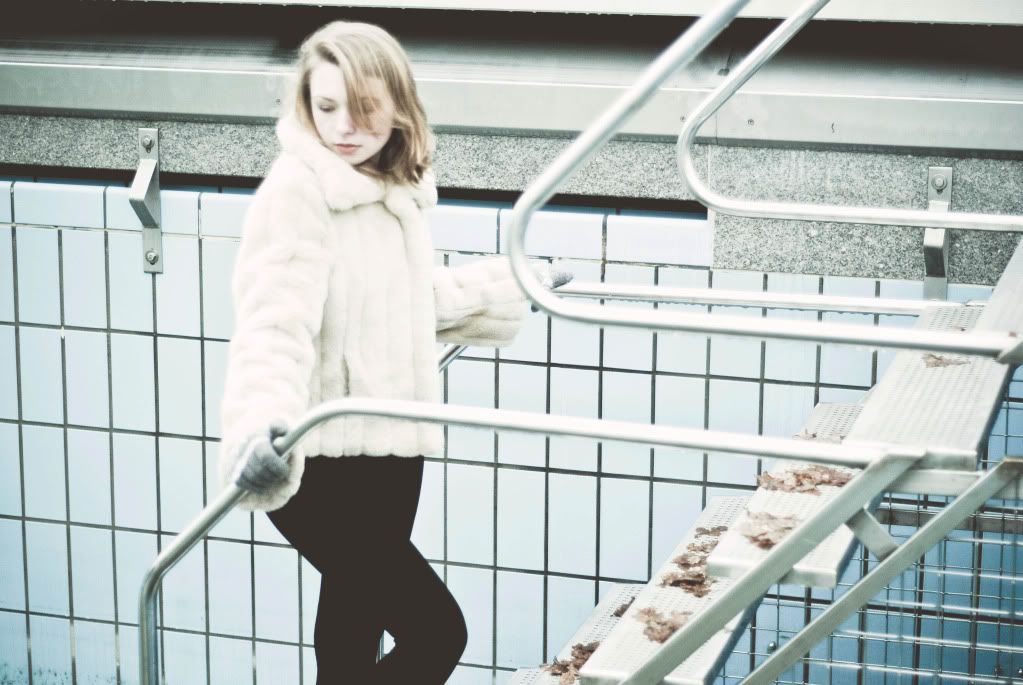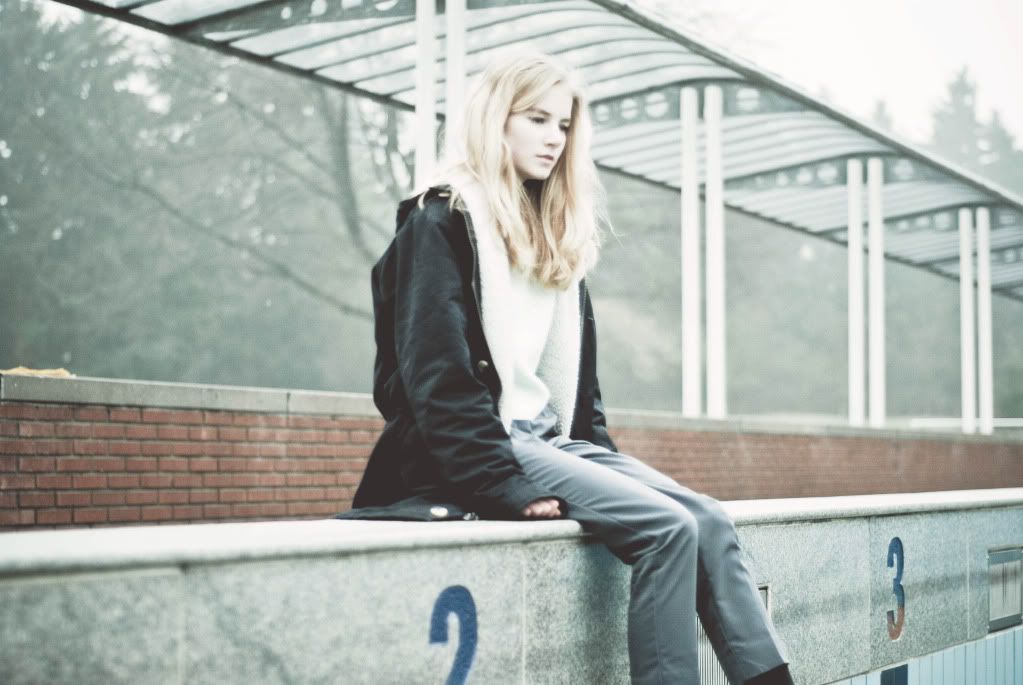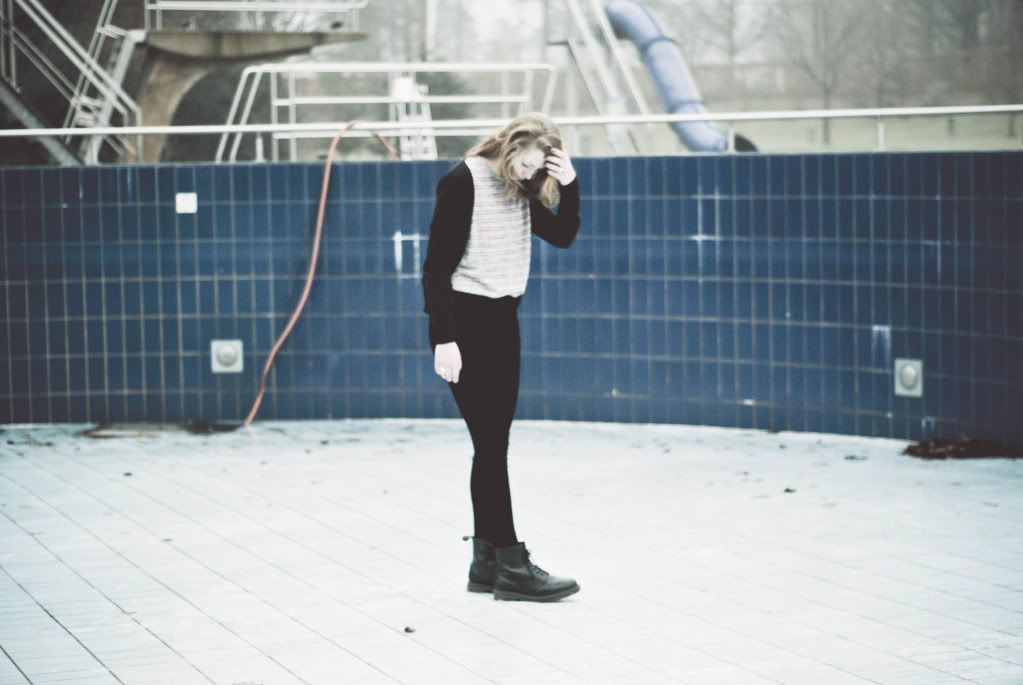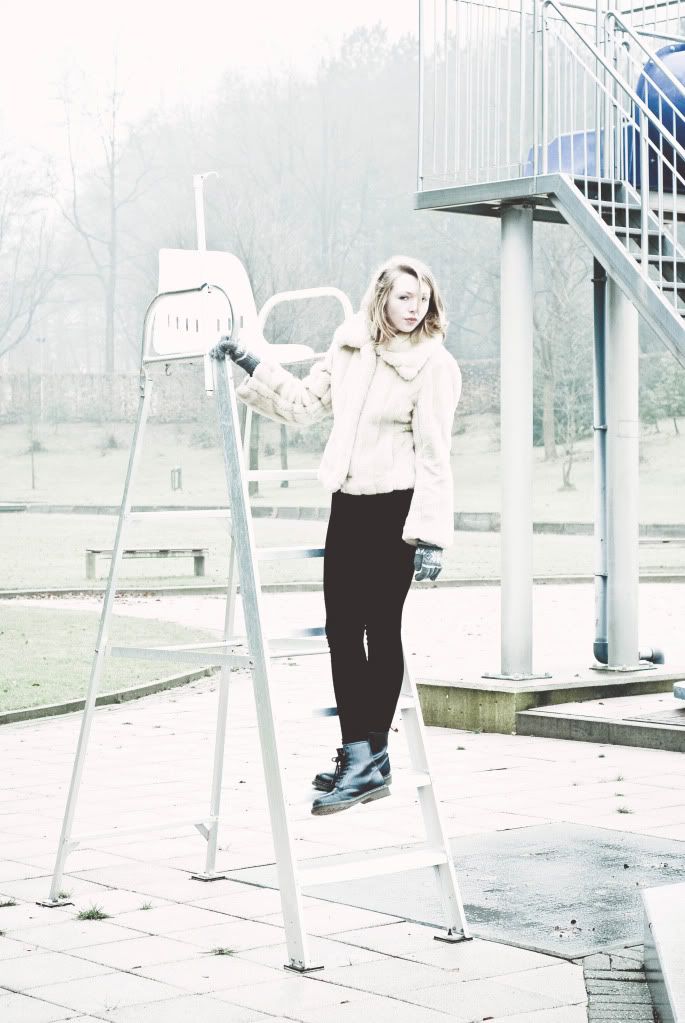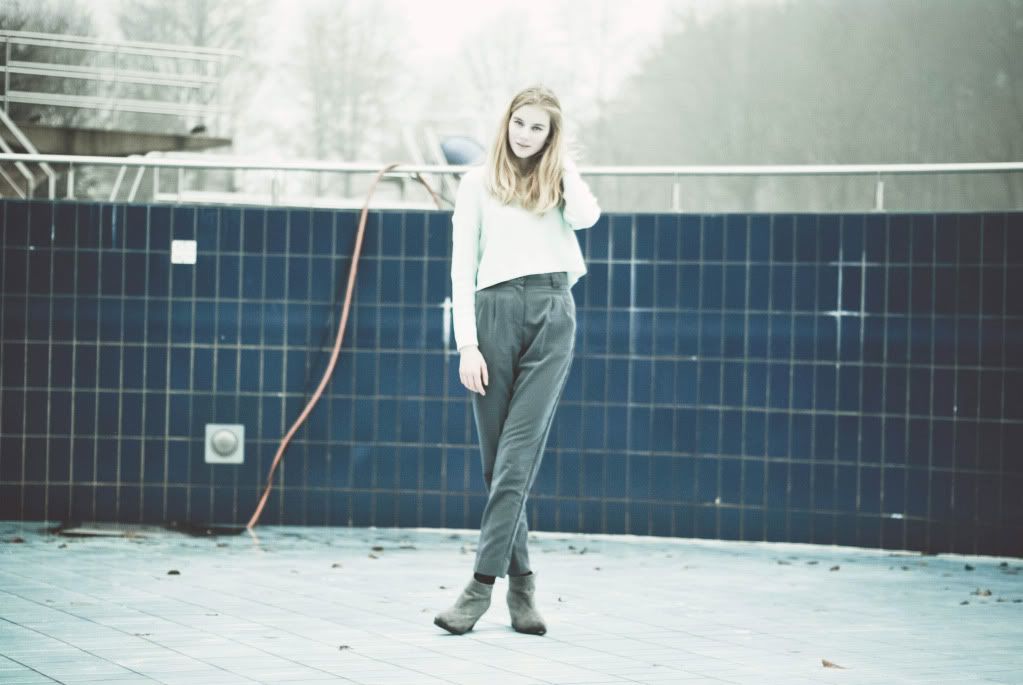 today we went to the swimming pool, not to swim but to take some photos. haha, exactly a very weird place to take photos and we thought we didn't get in there, but i think it's pretty cool and the owner just let us in! although it was brie's idea!
x char
clothes - brie wears vintage shirt, h&m velvet leggings, dr martins, vintage faux fur coat.
char wears h&m knit, american apparel pants, h&m wedges, american apparel coat.