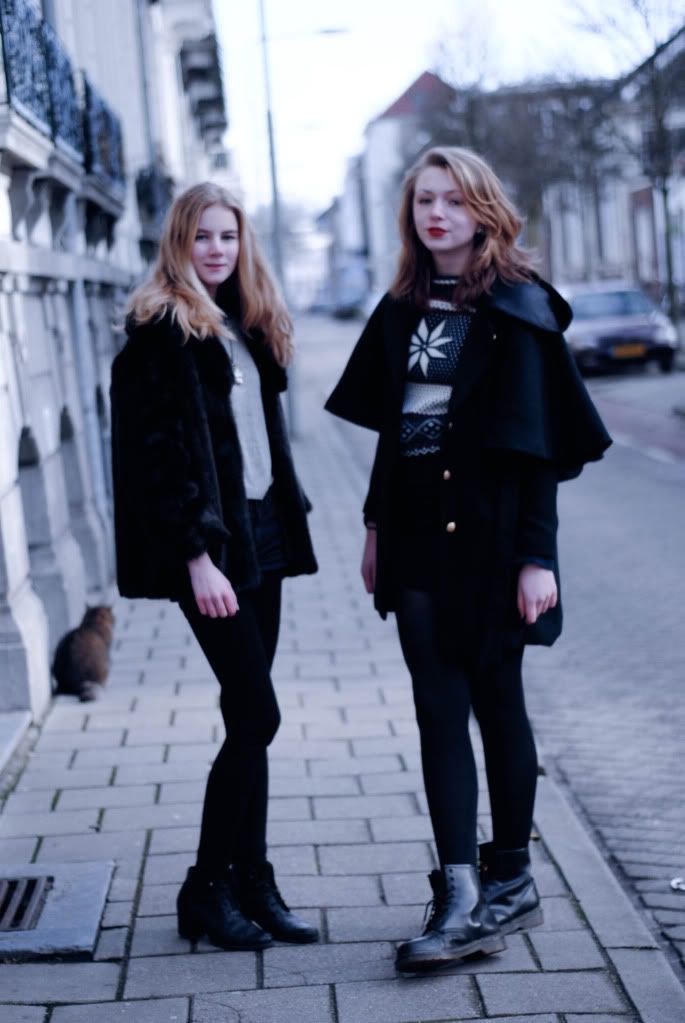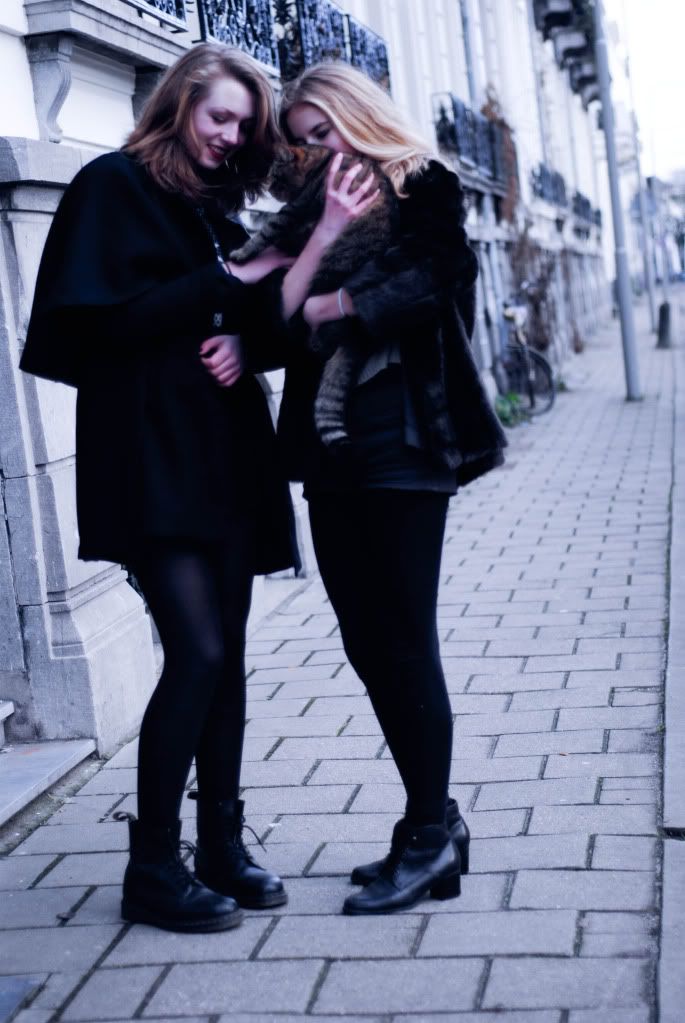 when we made these pictures the sun was shining and the weather was good, but when we left school........ omg you will not believe it! it felt like swimming in the swimming pool with clothes on. i discovered this very cute new vintage shop so we went in there leaking all the way and the whole floor got dirty, oops... but then it got sunny again and we were happy ;). andddd we saw the cutest cat ever, with a pink collar, while having a free hour at school. SO CUHUHUTE.
char wears a cos sweater, american app shorts and and a vintage coat + booties.
brie wears a zara sweater and a spanish moss coat.
hope you all have a good night sleep and don't let the bed bugs bite! x