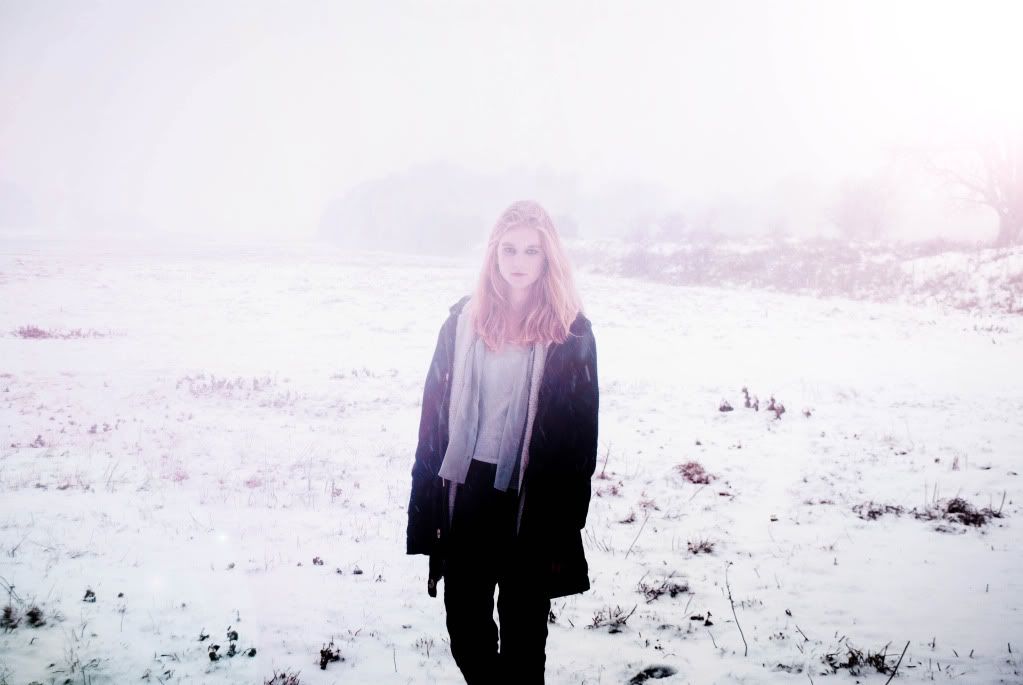 today char and i kind of had a little brie et char 'adventure'.: first we went to humanoid (the best shop ever, with the most
pretty clothes), where they made us look pretty,with some very nice
face
make-up. yaaay, so then we had to figure out
a good place for some pictures. while walking thrue the ten centimeter snow, we finally found it! it was kind of scary,
because it was in a pretty divy neighbourhood near the rine river, but okay, we continued. after having made some nice
pics for a while, a quad drives by! in the snow! so we hopped on and left the scary ultimate picture making place...
no, just joking. they wouldn't let us. we had to walk all the way back freezing our butts off.
clothes - char wears an american apparel jacket, humanoid pants.
brie wears an h&m lace top and jeans and sweater.